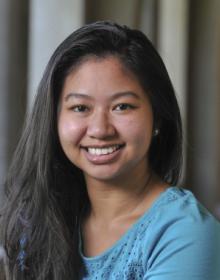 Soka Keo
Program Coordinator, BITE
Soka Keo is the Program Coordinator for the Bite Interruption Toward Elimination (BITE) project at the UCSF Malaria Elimination Initiative (MEI). In this role, Soka manages administrative operations for the BITE project, including budgeting, procurement, and contract management.
Prior to joining the MEI, Soka worked in executive support at the Stanford School of Medicine's Center for Health Policy (CHP) and Center for Primary Care and Outcomes Research (PCOR), as well as in research administration within the school's Division of Neonatology.
Soka has a strong interest in global health and development. She has spent several years traveling throughout Southeast Asia to work with various health and education-focused organizations, including the Ministry of Health in Cambodia.
Soka has a Master of Public Administration (MPA) degree, with an emphasis in Health Services Administration, from the University of San Francisco (USF).  She also holds an undergraduate degree from the University of California Irvine, where she completed a double major in Public Health Science and Public Health Policy, along with a minor in Psychology and Social Behavior.