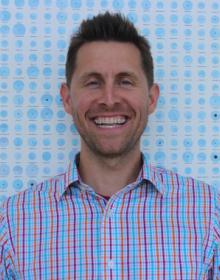 Chris Cotter
Senior Program Manager, Surveillance Research & Regional Elimination, Asia Pacific
Chris Cotter, MPH, is a Research Coordinator at the UCSF Malaria Elimination Initiative (MEI). As a member of the malaria surveillance team, Chris supports surveillance-related program tool development and capacity building in low endemic settings. Much of his work focuses on helping programs optimize and improve their passive and active surveillance strategies and data collection methods, including through the use of monitoring and evaluation program tools. Chris also manages a multi-site research trial evaluating reactive case detection methods in Indonesia and Thailand.
Prior to joining the MEI, Chris served in the U.S. Peace Corps as a rural health educator in Uzbekistan.
Chris has an MPH in International Health from the Tulane University School of Public Health and Tropical Medicine.