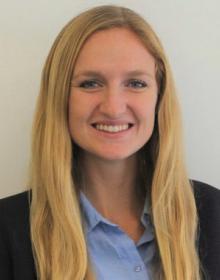 Eliza Love
Program Coordinator, Advocacy and Policy
Eliza Love is a Program Coordinator at the UCSF Global Health Group's Malaria Elimination Initiative (MEI). As a member of the Advocacy and Policy team, Eliza supports countries in developing and implementing sub-national advocacy strategies that seek to mobilize domestic resources and increase political commitment to eliminate malaria and prevent its reintroduction. Her work is currently focused on countries in southern Africa and the Asia-Pacific.
Prior to joining the MEI, Eliza worked at the Public Health Institute (PHI) in Oakland, California. At PHI, she provided technical assistance to multi-sector leaders in identifying alignment of strategic priorities and leveraging data and policy to build leadership commitment for increased investment in the upstream social determinants of health. Eliza previously worked on various program design, evaluation, and quality improvement initiatives at the University of California Office of the President and the Institute for Healthcare Improvement. She also has experience with the monitoring and evaluation of WASH projects in Bolivia and Uganda, and has performed fieldwork to assess social entrepreneurship ventures in India.
Eliza has a BS in Health Science with a Public Health concentration, as well as minors in Global Social Entrepreneurship and International Affairs, from Northeastern University.