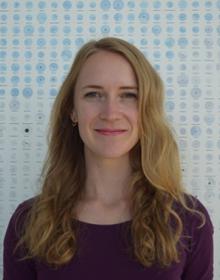 Erika Larson
Director of Advocacy, Financing, and Sustainability
Erika Larson is the Director of Advocacy, Financing, and Sustainability at the UCSF Malaria Elimination Initiative (MEI). In this role, Erika oversees the MEI's portfolio on transitions and sustainability, malaria budget advocacy, The Lancet Commission on malaria eradication, and global/regional engagement to strengthen policy and financing.
Erika is a global health policy and advocacy professional with over 10 years of experience in malaria, HIV/AIDS, and sexual and reproductive health in Asia and Africa. Her area of interest and expertise is supporting country-level partners, civil society, and marginalized communities to engage decision-makers at the national and global levels. Erika has built a range of skills and good practices, including building partnerships, developing and implementing strategies that aim to institutionalize change, and providing technical assistance to transform policy and financing.
Erika has an MSc in Public Health from the London School of Hygiene & Tropical Medicine and a BA in Political Science from Davidson College.