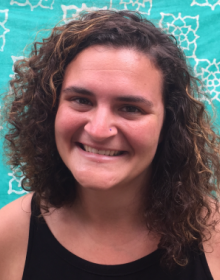 Kyle Daniels
Kyle Daniels is the Global Policy and Advocacy Consultant for The Lancet Commission on malaria eradication (LCME) at the UCSF Malaria Elimination Initiative (MEI). In this role, Kyle serves as a liaison between the LCME Secretariat, Commissioners, and other key stakeholders to advance the key findings and recommendations of the Commission's report, as well as facilitate their dissemination. She also manages all procedures, timelines, and deadlines related to the LCME Secretariat, in addition to overseeing its operating budget.
Previously, Kyle worked for Partners In Health (PIH) in Liberia to establish a model for high-quality rural healthcare in pursuit of universal healthcare coverage. Specifically, she coordinated cross-departmental strategic initiatives and special projects on behalf of the Executive Director and Executive Leadership Team. Prior to her work in Liberia, Kyle served as a Program Associate at the MEI, where she supported vector control research, the advocacy team, and programmatic logistics. Kyle's additional previous experiences include working on Ebola handwashing studies; research on menstrual hygiene management in India; advocacy on domestic violence and sexual assault policy in Governor Charles Baker's administration (Massachusetts); and studying the Cuban healthcare system in Havana.
Kyle holds a dual BA in International Relations: Global Health and Community Health from Tufts University.