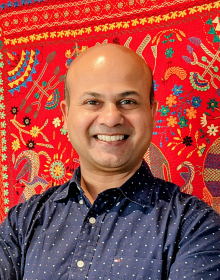 Mervyn Christian
Director of Advocacy, Financing, and Sustainability
Mervyn Christian is the Director of Advocacy, Financing, and Sustainability. Mervyn leads MEI's work to advance political and financial action with districts, countries, regions, and the global community toward malaria elimination and eradication. He supports countries around the world to build a resilient and sustainable malaria response by increasing subnational ownership for malaria elimination, expanding capacity for budget advocacy and domestic resource mobilization, planning for transition to reduce dependency on donor financing, and generating evidence on sustainability solutions. He is responsible for expanding partnerships for MEI sustainability support in other regions of the world, including sub-Saharan Africa and Central America.
Prior to joining UCSF, Mervyn led a large multi-disciplinary family planning advocacy portfolio of the Advance Family Planning initiative at Johns Hopkins Bloomberg School of Public Health. He directed and facilitated policy, budget, and media advocacy efforts across Africa and Asia that led to policy and budgetary wins to improve quality of family planning services and mobilized $20M+ in domestic resources for family planning. He brings more than a decade of experience and expertise in strategy development, people and project management, capacity strengthening, and monitoring, evaluation, and learning. He is passionate about equity and sustainability in global health
Mervyn has Masters in Public Health from Johns Hopkins University, Post-Graduate Diploma in Management of NGOs from Entrepreneurship Development Institute of India, and B.Sc. from St. Xavier's College, Gujarat University.