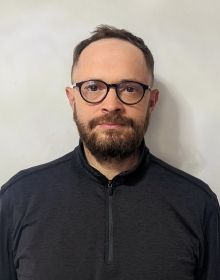 Timothy Finn
Timothy Finn is a Senior Research Manager at the UCSF Malaria Elimination Initiative (MEI). Since 2019, Timothy has provided scientific and programmatic oversight as the in-country lead for the COMBAT RAI2E and RAI3E trials in Lao PDR and Thailand, as well as for the PATH Quantitative G6PD research grant in Lao PDR. This role entails managing protocol development, study implementation, work-planning, data capture design and analysis, and operational processes. Timothy also serves as a representative for the MEI at regional malaria partner initiatives.
Timothy is a public health specialist with more than 15 years of experience in the design, implementation, and evaluation of malaria and neglected tropical disease (NTD) elimination and eradication programs. Prior to joining the MEI, he served as the Senior Epidemiologist for NTDs at Sightsavers International. In this capacity, he provided technical oversight for program validation activities related to mass drug administration (MDA) for NTDs, including operational survey design and implementation. He also conducted research on surveillance and coverage methods, in addition to serving as a technical representative for monitoring and evaluation (M&E) at activities organized by the World Health Organization (WHO) and the Coalition for Operational Research on Neglected Tropical Diseases (COR-NTD). Timothy has extensive and diverse experience in disease control and elimination for The Carter Center, the Malaria Consortium, and The MENTOR Initiative in sub-Saharan Africa.
Timothy holds a PhD (2017) and MPH (2006) from Tulane University, as well as a BA in International Economics from American University (1999). Prior to pursuing an MPH, he was an International Trade Analyst with the U.S. Department of Commerce for more than five years.